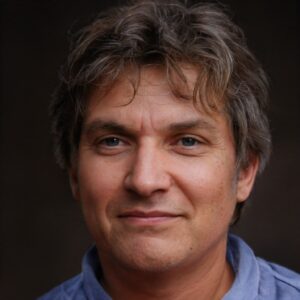 Hello there! I'm Travis Whitely, the person behind this website. I'm in my late–30s and live with my wife and daughter in a small town in Tennessee. Born in the 1980s, I was and still am a big fan of the 80s alternative and indie rock music — the time when Nirvana was born. I bought my first electric guitar in 1999 and have been learning, playing and teaching ever since.
I'm an electrical engineer, but music has always been my hobby. I used to play guitar and bass in bands and small gigs while still in college to support my hobby. Such endeavors also helped me grow, as there wasn't much information on the web back in the early 2000s.
My First Guitar
Even though I almost exclusively play electric and bass guitars now, I started my hobby with an acoustic guitar in 1998 when I was around 15. To be frank, I had a pretty rough start, probably because it was a cheap instrument made even worse by its bad setup (which I realized later). I don't want to blame it all on the guitar. Perhaps I wasn't much talented, either, or I didn't put much effort. Either way, I almost gave up on learning guitar — because it turned out — it wasn't as easy to woo the ladies with a guitar as I had thought since I couldn't even play a single song right.
Fast forward a few months, I lost all interest in guitar and, for no particular reason, started hanging out with my friend's much older brother, who had started working in a music store. Out of sheer curiosity, I coaxed the guy into letting me play an expensive Fender Stratocaster (I think it was the American Standard Strat) when the owner wasn't around. I had nothing short of an epiphany when I strummed a few chords. It was much better, easier, more comfortable, and blissful to play, and it sounded heavenly! And this led me to buy …
My First Electric Guitar
I used all my savings to buy a brand new Squier Affinity Stratocaster SSS (very similar to the Strat I had played) in 1999. It wasn't launched too long ago, I think, and I was very happy to be able to buy it. However, the learning process wasn't easy, but some people, like the friends of the guy mentioned above, gave me tips and taught me techniques that really helped. However, the turning point came when an absolute angel of a man (an old guy in his 70s) we used to call Mr Lewis, who gave free guitar lessons, helped me immensely (may his soul RIP).
About This Website
I created this website to be a free resource for people to learn about everything I have learned in the past 23 years. I do not claim to be an expert but someone with real experience, which I wish to share with others.
In the past 20 years, I have played guitar and bass, worked at a music store, co–owned a music store, repaired and fixed electronics of guitars, amps, and pedals, played in bands etc. I feel like I am someone with experiences and knowledge rather than just opinion, and it can help others.
How I Write Content
Most of the time, I write out of my experience, but the world of musical instruments is ever–changing. Therefore I pride myself on doing extensive research before writing an article. This includes asking some of my musician friends and posting questions on various guitar forums (so that you don't have to) before writing anything. This helps me look at a topic from several different perspectives and helps me provide the most unbiased opinion.
As for product reviews and lists, I always try to recommend something that I have used in the past or that I currently do. However, as you know, hundreds and thousands of new guitars, pedals and other gears are getting introduced yearly. Since I cannot possibly buy everything, I have a music store (that I used to co–own) that lets me try most of the gear they have for sale. However, even as a store, they cannot have everything. This is where I employ the opinion and expert advice of friends and people around the Internet to get information.
The opinions and advice on this website always come from real people with real experience in music.
What I Do Now
Around 5 years back, I was working full–time in a company while also playing and teaching guitar on the side. Fast forward a few years, I left the job and moved back to my hometown, trying to take it easy. Now I work in a musical store as a guitar modder who fixes and mods electric guitars and basses, besides being a lifelong guitar learner.
And I teach guitar to kids free on Sundays when I am at home most of the time, thanks to the inspiration from Mr Lewis.
I love teaching kids and youngsters, my job at the music store, and my easy–going life in Tennessee.
Thanks for reading, and enjoy my website!